The Canli Coalition of Cheyenne River
Cheyenne River Sioux Tribe: the first reservation in South Dakota & 3rd in the nation to become smoke-free in all indoor public places!
For more information download the...
Commercial tobacco use disproportionately affects the American Indian population and research shows that American Indians and Alaska Natives smoke at higher rates than all other racial and ethnic groups.
The adult smoking rate on the Cheyenne River Sioux Reservation is 51% according to the American Indian Adult Tobacco Survey (AI-ATS) that was conducted with 400 adult tribal members in 2012.
The 51% smoking rate on CRST is higher now than the 1964 United States smoking rate of 45%, when the U.S. Surgeon General first said smoking was dangerous.
The AI-ATS also found that 52% of adults were exposed to secondhand smoke in a vehicle in the past seven days.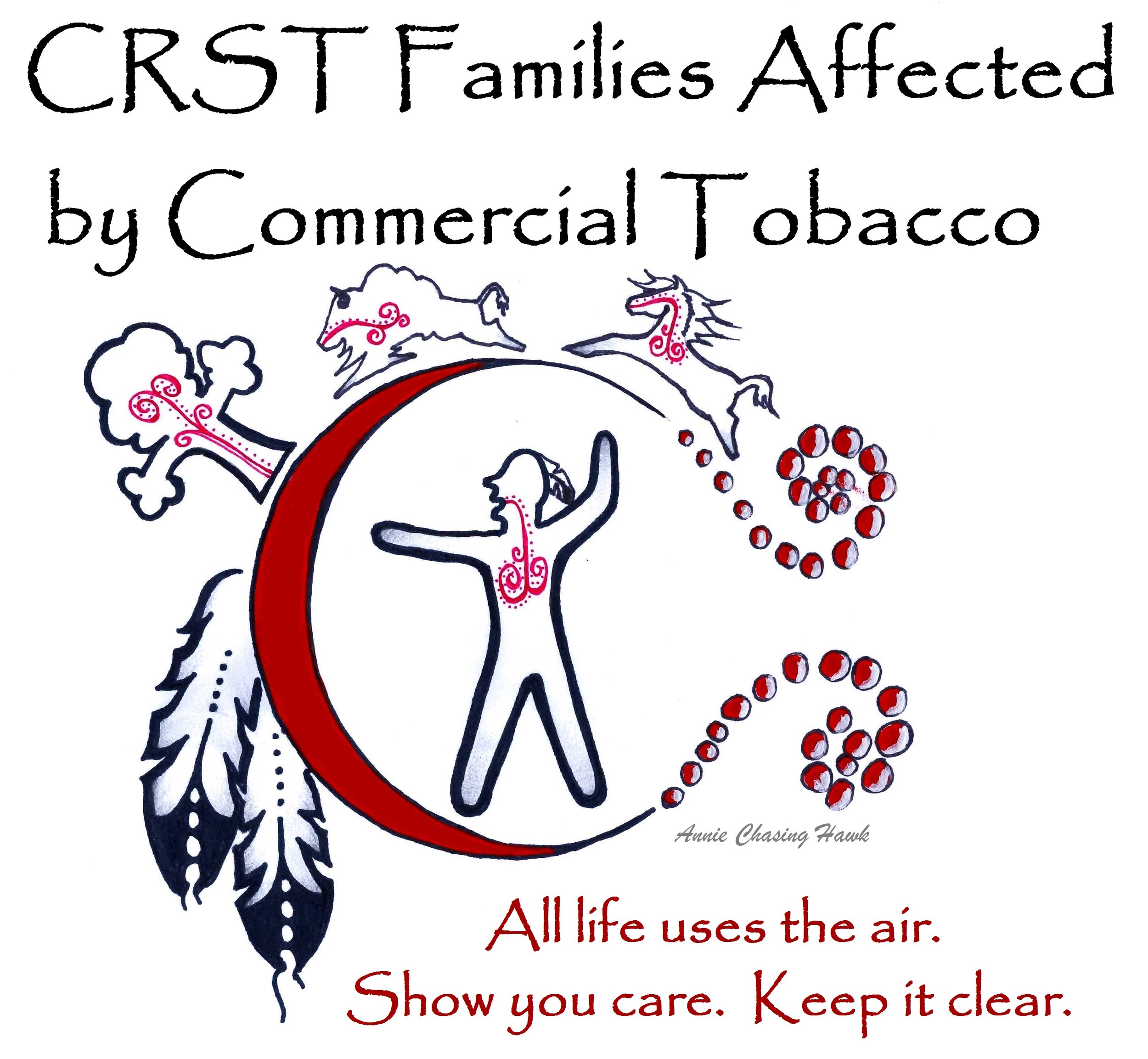 CRST Families Affected by Commercial Tobacco is an online support group for those whose lives have been affected by commercial tobacco use and secondhand smoke exposure. Canli Coalition members started the online support group because they watched too many relatives become sick or die from commercial tobacco harms.
The Families Affected by Commercial Tobacco group is for anyone who has lost a loved one as a direct result of commercial tobacco, and for those who have watched loved ones suffer from disease as a direct result of commercial tobacco.
"We have watched too many relatives become sick or die from tobacco use!"
Check out Families Affected by Commercial Tobacco on Facebook:
Funding for the Canli Coalition work provided by:
South Dakota Department of Health Tobacco Control Program

Great Plains Tribal Chairman's Health Board

American Non-Smokers' Rights