The Invacare Black Offset cane comes with a wrist strap and can be used left or right handed. It also comes with a locking collar that reduces rattles. Supports user weight up to 250lbs.
$35.00
Bariatric $40.00
Height-adjustable; convert for right- or left-hand use. Features Invacare Grip, flared outer legs, and reinforced rubber tips to grip surface, absorb shock. Low-profile, welded steel base and easy-clean, silver-coated finish. Weight capacity: 250 lbs. You can only add up to 10 items. Please remove some items from your list to continue adding new ones.
$75.00
Lightweight Aluminum Rollator Walker by Drive Medical is highly versatile and adaptable for short and tall individuals. This Drive Lightweight Aluminum Rollator Walker has an adjustable seat height of 18 to 22 inches and an adjustable handle height of 29-1/2" to 38".
Red or Blue $220.00
· 12" (30.5 cm) wheels and handbrakes on top
· Lifetime warranty on frame
· Powder coated aluminum frame is lightweight and durable
· Back folds down for easy storage and transport
· Seat belt for safety
· Comfortable nylon upholstery
· Full length permanent armrest
· Detachable footrests
· Larger rear wheels for better performance on uneven outdoor surfaces
· Weighs only 22 lbs (10 kg)
$255.00
ROLLATOR / TRANSPORT CHAIR
· Combine the functionality of both a rollator and transport chair in one unit.
· In just seconds, our Excel Translator easily converts from a rollator to a transport chair and vice-versa.
· Can be used to walk, rest and ride.
· Features include: easy-to-adjust push-button footrests lock to sides of translator when not in use, breathable nylon upholstery, height-adjustable push grips, comfortable hand brake, restaurant-style permanent armrests, convenient sidecarrying case and cup holder, roomy under-seat basket and strong carrying handles.
· Leg style: swing-away detachable footrest.
· Seat size 19" x 16" (48 cm x 41 cm).
$250.00
Standard wheelchair with removable arms and standard footrests included, 250 lb weight capacity
$350.00 INVACARE TREX2 18 IN OR 20 IN
AUTOMATIC BLOOD PRESSURE MONITOR
$65.00
DELUXE SWIVEL SEAT $30.00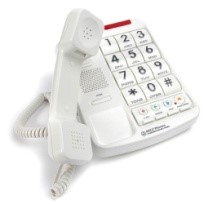 LARGE BUTTON TELEPHONE WITH SPEAKER
$40.00